Jai Yoga School

300 Hour Teacher Training
In this training you will dive into your spiritual practice to uncover your dharma (purpose) as a yoga teacher. Antarvedi means "dwelling in the place that lies between." We chose this as the name for our advanced teacher training at Jai because as yoga teachers and practitioners we dwell in this complicated space between the longing for living a spiritual life while being born into material world that we live in. Here we are pondering heaven while abiding on earth, feeling the grounding beneath our own two feet whilst basking in the mystical world that surrounds us.
You will
Expand your knowledge and understanding of yoga
Learn and practice creative sequencing techniques
Become more confident and competent in giving hands on assists
Unpack postures and how to communicate safe alignment
Understand how subtle energy can assist your classes
Find and use your authentic voice in the classroom
Set a personal Sankalpa for the training and beyond: finding your WHY
Learn sacred chanting, storytelling & harmonium
Develop skills to teach intelligently through advanced anatomy
Refine your method of communication in the classroom
Cultivate your own sadhana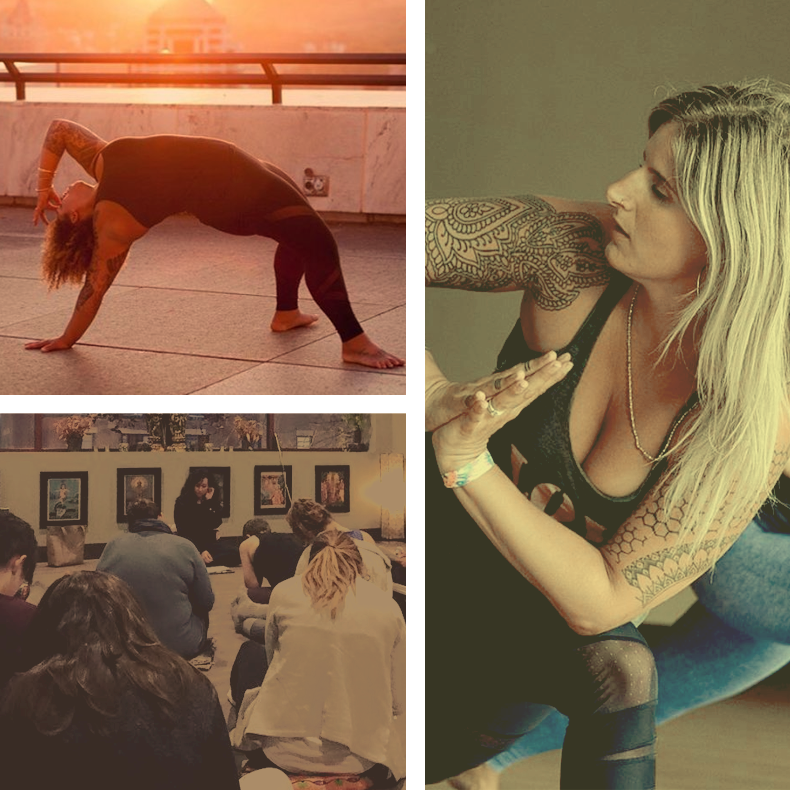 2018 Dates
October 12-14
November 9-11
December 7-9
January 18-20
February 1-3
March 1-3
March 15-17
April 12-14
April 26-28
May 17-19
Times
Weekends 1-3
Friday: 12PM-7PM
Saturday: 6:30AM-7PM
Sunday: 6:30AM-4:30PM
Weekends 4-10
Friday: 5:30PM-9PM
Saturday: 6:30AM-7PM
Sunday: 6:30AM-4:30PM
Vegetarian (and delicious!) meals served Friday night (dinner), Saturday (breakfast and lunch), Sunday (breakfast and lunch).

Tuition
$600 nonrefundable deposit is due to secure your spot by August 1st, 2018. The remainder of the payment goes as follows:
Full Tuition: $3880
Paid in full by Aug. 1: $3700
Paid in full by Sept. 1: $3790
Payment Plan
$600 non-refundable deposit paid by Aug. 1st  + $350/weekend each meeting date.
Deposit & Application:
Limited space available. A $600 (non-refundable) deposit is required to reserve your spot.
Please join Meg + Dustin Horan (Directors),  Deb Ruteledge (Anatomy + Physiology), and many special guests on a journey that will change the way you see yourself, your practice and the world forever.
Reserve Your Spot Now: