Jai Yoga School

200 Hour Teacher Training
Are you interested in becoming a registered yoga teacher? Or maybe you're a practitioner interested in thoroughly deepening your personal practice? Yoga teacher training is an experience of a lifetime.Terra Firma will provide you just that, "solid ground" for your life as a Registered Yoga Teacher (RYT-200). You will learn how to intelligently construct a Vinyasa yoga class, how to articulate yoga philosophy in your classes in your very own way, proper alignment and dynamics of the asanas (poses), safe and applicable anatomy and of course, finding YOUR voice, your style, your rhythm and the courage that lies within you to TEACH.
This program offers
Tools to Teach an Intellectually Designed & Meaningful Vinyasa Yoga Class
Asana & Alignment
Sequencing
Yoga Philosophy
Anatomy & Exercise Physiology
Hands-On Assisting & Correcting
Pranayama (breathing)
Chanting & Bhakti Yoga
Meditation
Business of Yoga
Specialty Workshops Including: Ayurveda, Gentle/Restorative Yoga, Pre-Natal Yoga and more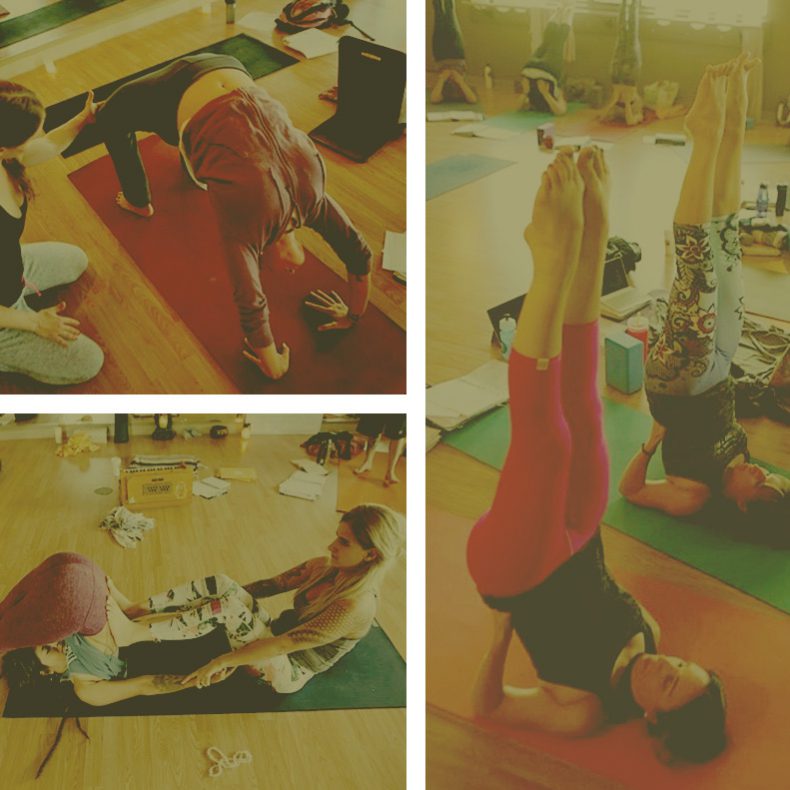 2019 Dates
January 18-20
February 1-3
March 1-3
March 15-17
April 12-14
April 26-28
May 17-19
Times
Friday: 5:30PM-9PM
Saturday: 6:30AM-7PM
Sunday: 6:30AM-4:30PM
Vegetarian (and delicious!) meals served Friday night (dinner), Saturday (breakfast and lunch), Sunday (breakfast and lunch).

Tuition
Full Tuition: $2880
Paid in full by Dec. 1: $2700
Paid in full by Jan. 1: $2790
Payment Plan
Payment plans available.  Please contact us for details!
Deposit & Application:
Limited space available. A $600 (non-refundable) deposit is required to reserve your spot.
Please join Meg + Dustin Horan (Directors),  Deb Ruteledge (Anatomy + Physiology), and many special guests  on a journey that will change the way you see yourself, your practice and the world forever.
Reserve Your Spot Now: